New Boston, TX (9/23/2021) – A person is now dead after a fatal tire blowout crash in the New Boston area.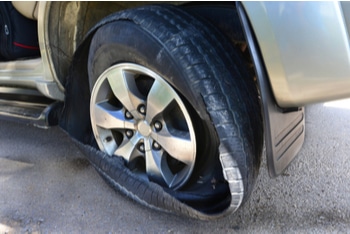 The accident happened on I-30 West around 3:45 p.m. when a tire blew out on a vehicle.
A passenger was pronounced dead at the scene.
Another passenger was injured.
Crash investigators will review all factors that may have led up to the accident and police reports will be made available in fourteen days.
Tire Blowout Lawyers
A car and all its parts are designed and manufactured to keep you safe. Although you know anything can happen when you're on the road, the last thing you expect when you climb in your vehicle is a tire blowout accident. Accidents that happen as the result of a tire blowout often occur without warning and cause serious injury or even death. If you're suffering as the result of a tire blowout, you should seek the advice of a car accident lawyer as soon as possible.
As a result of the rear end collision, a passenger was killed at the scene. If you or a loved one were involved in a car accident as a result of a tire blowout, it is important to contact a legal expert to help you evaluate your options. Call Houston auto accident attorneys Sutliff & Stout at (713) 405-1263 or send us an email to discuss your car accident injury case.
Source: KSLA