Fort Worth, TX (9/19/2021) – A person is dead after a crash occurred between a motorcycle and an 18-wheeler on Sunday.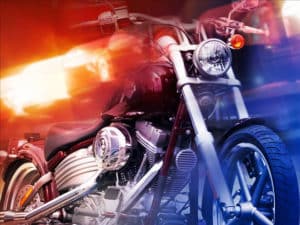 The accident happened on Interstate 30 just before 1 a.m. near Bryant Irvin Road. As a result of the crash, the 18-wheeler ended up on its side in the westbound lanes.
A man was pronounced dead at the scene.
Crash investigators will review all factors that may have led up to the accident and police reports will be made available in fourteen days.
Wrongful Death Lawyers
When someone is killed due to the negligence of another driver, the surviving family members of the person who was wrongfully killed may seek to hold the responsible party accountable by filing a wrongful death lawsuit.
Texas law provides the survivors of those wrongfully killed with a path to justice. By filing a wrongful death lawsuit, surviving family members can gain financial security as well as a sense of closure in knowing that the negligence of someone is responsible for their loved one's death will be held accountable by a court of law. If you would like to discuss a fatal accident case with a personal injury lawyer from Sutliff & Stout, Injury & Accident Law Firm feel free to give us a call at (713) 405-1263 or contact us online to discuss your injury or wrongful death claim.
Source: WFAA