Abilene, TX (6/2/2021) – A crash killed one person Wednesday morning in Abilene.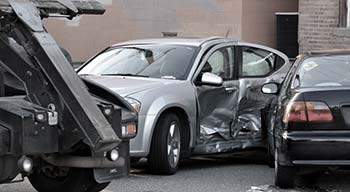 The accident happened around 6 a.m. on South First Street just west of Winters Freeway. A white Toyota Tacoma was headed westbound on South First while a Honda Odyssey carrying two people was also headed west. The Honda attempted to turn left off the roadway towards the median when the Tacoma hit the Honda on the driver's side.
Jean Paul Zihalirwa, 53, was pronounced dead at the scene.
The second occupant of the Honda, 40-year-old Mbirembano Mwamini, was taken to the hospital by ambulance.
The driver of the Tacoma was sent to the hospital with injuries.
Crash investigators will review all factors that may have led up to the accident and police reports will be made available in fourteen days.
T-Bone Collisions
T-bone car accidents, also known as side-impact collisions, can cause drivers and passengers to suffer severe injuries.
These accidents are unique because unlike other types of collision, such as rear-end or head-on collisions, victims of T-bone collisions are only separated from the colliding vehicle by a thin door and window. The window can shatter on impact, showering the victim in tiny shards of glass as he or she comes into contact with the colliding vehicle's hood.
If you are injured in a T-bone collision or any other type of car accident, seek medical attention for your injury as soon as possible. Then, consider working with experienced personal injury lawyers Sutliff and Stout to pursue compensation for your damages. If you would like to discuss your injury and accident case, feel free to give us a call at (713) 405-1263 or send us an email to discuss your claim.
Source: Big Country Homepage
Our deepest condolences go out to the families of the victims of this horrible incident. Please click the "Remove Post" link if you would like this post removed. REMOVE POST