Bell County, TX (7/20/2021) – A person was killed and at least five others were injured after a seven-vehicle pileup Tuesday morning.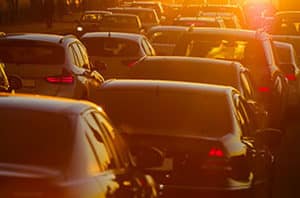 The accident happened around 11 a.m. on I-35 near Belton. The details of the wreck remain unknown, but the crash happened in a construction zone where there was a traffic backup. 
A 13-year-old was killed as a result of the wreck.
At least five ambulances and two medical helicopters responded to the accident scene near the Bell Expo Center. A total of 12 people were involved and at least six people were transported to a nearby hospital. One of the victims was flown to the hospital and others were taken via ambulance.
Two of the injured victims were children, and six others weren't seriously hurt.
Crash investigators will review all factors that may have led up to the accident and police reports will be made available in fourteen days.
Pileup Accident Attorneys
Pileup accidents typically involve at least three vehicles, but sometimes more. A common scenario of this kind of accident happens when a vehicle fails to reduce speed and rear-ends a car stopped in traffic and pushes it into many other stopped cars, much like the situation above. Pileup collisions result in thousands in damages and many claims need to be filed with insurance companies.
In the accident above, a pile-up wreck happened in a construction zone. When a construction zone accident occurs, the injuries to both drivers and workers can be catastrophic. From neck and back injuries to medical bills and loss of income, construction zone accidents can be stressful.
If you need to discuss a fatal accident case or a claim with a personal injury lawyer from Sutliff & Stout, Injury & Accident Law Firm feel free to give us a call at (713) 405-1263 or contact us online to discuss your pileup accident.