Garza County, TX (10/10/2020) – A person was killed and five others were injured in a two-vehicle wreck in Garza County Saturday afternoon.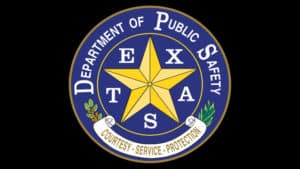 The accident happened on U.S. Highway 84 around  3:00 p.m. A tire from a Lincoln Navigator blew out while it was headed northbound. The driver lost control and applied the emergency brake. The Navigator then crossed the center median, rolled, went airborne, and landed on the roof of a southbound Chrysler Town and County van. 
The driver of the van was killed in the wreck. He was identified as 35-year-old Chistopher Wayne Scates.
Two passengers in the van – a 25-year-old and a 2-year-old boy – were taken to the hospital for injuries.
The driver of the SUV was also transported for injuries. She was identified as Rebecca Marie Salinas, 23.
Three 4-year-old boys were passengers in the SUV and injured due to the wreck. One boy suffered incapacitating injuries while the two others suffered non-incapacitating injuries. All were taken to the hospital.
Texas Car Accident Attorneys
At Sutliff & Stout, we know one thing is for certain: car accidents happen every day. People get injured and insurance companies are contacted for claims. This is why it's important to seek legal counsel after an accident so as to be protected the best you can.
A blown-out tire led to one person's death and five additional people injured. Because of these casualties, it's important to contact lawyers that know how to handle a car accident case.
At Sutliff & Stout, our Houston injury lawyers have the experience and resources to help you and your family during this difficult time. If you were injured during a car accident, call personal attorneys Sutliff & Stout at (713) 987-7111 or send us an email to discuss your case.
Source: Everything Lubbock
Our deepest condolences go out to the families of the victims of this horrible incident. Please click the "Remove Post" link if you would like this post removed. REMOVE POST