Dallas, TX (8/30/2021) – A person was killed and four others were hospitalized after a two-vehicle wreck occurred late Monday night in Dallas.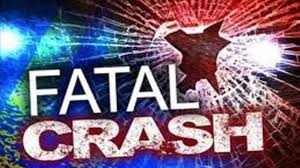 The accident happened on the North Central Expressway service road around midnight when a Lexus carrying four people struck the rear of a Chrysler at the intersection of Meadow Road. The impact pushed the Chrysler into a sign and the Lexus flipped onto its side, hitting a light pole. 
All occupants in the Lexus were taken to the hospital in critical condition. One passenger was killed as a result of his injuries. 
The driver of the Chrysler was also hospitalized with a fractured skull.
Crash investigators will review all factors that may have led up to the accident and police reports will be made available in fourteen days.
Rear-End Accident Lawyers
Most people consider rear-end car accidents to be minor. Often, these collisions occur in bumper-to-bumper traffic, in a parking lot, or in other situations when cars are moving at low speeds. When rear-end car accidents occur at high speeds, they can result in severe injuries and are sometimes fatal.
As a result of the rear end collision, a driver was left with a fractured skull. This may be a sign of a traumatic brain injury. A severe TBI can lead to an extended period of unconsciousness (a coma), amnesia, or paralysis after the injury.
These kinds of injuries can lead up to thousands in personal injury damages. In the blink of an eye, you may find yourself handling catastrophic medical debt and legal matters, all while trying to cope with a traumatic event. If you were in a rear-end accident caused by the negligence of another party, let the attorneys at Sutliff & Stout help you attain the justice you deserve. To schedule your free consultation, call our office at 713-405-1263 or fill out our online contact form today.
Source: WFAA 
Our deepest condolences go out to the families of the victims of this horrible incident. Please click the "Remove Post" link if you would like this post removed. REMOVE POST