Austin, TX (8/15/2021) – A person was killed after an auto-pedestrian crash in central Austin Sunday morning.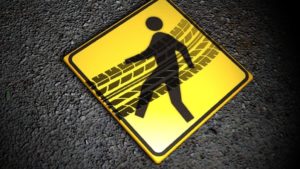 The accident occurred on Airport Boulevard around 5:35 a.m. when a vehicle and a pedestrian collided with each other.
An adult was pronounced dead at the scene.
Crash investigators will review all factors that may have led up to the accident and police reports will be made available in fourteen days.
Texas Pedestrian Accident Attorneys
An investigation of this accident will prove essential due to the fact that a pedestrian was fatally struck in an auto-pedestrian accident. Due to the nature of the incident, the family of the victim is entitled to a wrongful death claim against the driver of the vehicle. According to Texas law, a pedestrian has the right of way when crossing an intersection at a crosswalk. Pending the results of the investigation, if it is found that the pedestrian was crossing the street when the vehicle came by, the right to receive a claim is substantial.
If you or a loved one were involved in a pedestrian accident in Houston or the surrounding areas, the experienced personal injury lawyers at Sutliff & Stout can help. For a complimentary consultation about your case, contact us today. We are dedicated to providing our clients with zealous representation that yields results.
Source: KXAN