Beeville, TX (9/7/2021) – A person was killed after a crash between three vehicles occurred Tuesday morning in Bee County.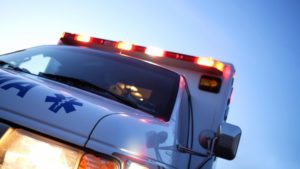 The accident happened around 6:26 a.m. on US 59. A semi-truck was also involved.
US 59 was shut down and traffic was rerouted.
Crash investigators will review all factors that may have led up to the accident and police reports will be made available in fourteen days.
Contact Personal Injury Attorneys
Deadly personal injuries are a common result of car accidents. In the case above, three vehicles were involved in the wreck. The victim from the wreck are entitled to a wrongful death claim. 
If an insurance company is making it difficult to receive payment of your claim, or a person's insurance is substantial, hiring a lawyer is in your best interest. In most of our large cases the company and its insurance company will have people on-site the day of the incident gathering evidence. If you hire a lawyer immediately, the lawyer can take steps to make sure that you and your family's interests are protected.
An attorney from Sutliff & Stout can deal with insurance adjusters for you, negotiate settlements, and represent your best interests if a lawsuit is needed. If you or a loved one were involved in a car accident, immediately contact a legal expert to help you evaluate your options. Call car accident attorneys Sutliff & Stout at (713) 405-1263 or send us an email to discuss your car accident injury case.
Source: KRISTV