Houston, TX (6/17/2021) – A person was killed after a wreck on the South Loop Thursday evening in southeast Houston.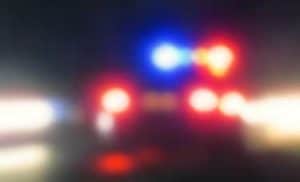 The accident happened around 7:30 p.m. near Wayside when a Mercedes and a truck collided. Witnesses reported seeing the Mercedes speeding and weaving through traffic before the collision.
The pickup truck driver was ejected from his vehicle and died at the scene.
The driver of the Mercedes was taken to the hospital.
Crash investigators will review all factors that may have led up to the accident and police reports will be made available in fourteen days.
Driving with Negligence
Negligent driving is wholly apparent in the situation above. Driving recklessly is a common example of negligent driving, which is exactly what the driver of the Mercedes did in the case above. Because of their reckless behavior, a right to file a claim against the driver remains substantial.
If you or a loved one were a victim of a car accident, or have suffered a wrongful death, it's important to seek legal assistance from experienced Board Certified lawyers at Sutliff & Stout. If you or a loved one were involved in a car accident, call Sutliff & Stout at (713) 405-1263 or send us an email to discuss your car accident injury case.
Source: KHOU