New Summerfield, TX (7/15/2021) – A person was killed and two others were injured in a two-vehicle wreck Thursday afternoon.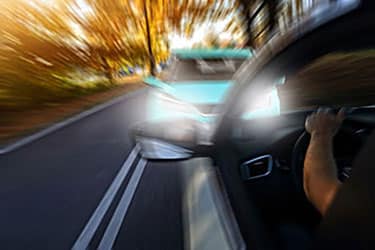 The accident happened around 4:50 p.m. on State Highway 110. An Impala headed north lost control after passing another vehicle, causing the vehicle to run off the road and overcorrect into the southbound lane. It then struck a Toyota Highlander.
The driver of the Impala, 62-year-old Tonya Tindall, was killed at the scene.
The driver of the Toyota, 25-year-old Joshua Meelkop, and passenger Amanda Meelkop, 39, were taken to the hospital in critical condition.
Crash investigators will review all factors that may have led to the accident, and police reports will be made available in fourteen days.
Head-On Collision Lawyers
Car accidents are extremely serious incidents that can cause a lot of damage and long-term suffering. On the busy highways in and around Texas, there are numerous hazards that can cause severe and even fatal accidents. Head-on collisions are among the most dangerous types of car accidents.
More often than not, losing control while driving leads to wrong-way collisions, which then can lead to untimely deaths. Because a car is heading at you in the opposite direction at dangerous speeds, the consequences are deadly. According to the FHWA, in the United States, WWD crashes result in 300 to 400 people killed each year on average, representing approximately 1 percent of the total number of traffic related fatalities that occur annually.
After a head-on collision, it's imperative to hire an attorney as quickly as possible. A knowledgeable legal team like the team at Sutliff & Stout will walk you through the entire process from beginning to end so you can feel confident you're getting the best representation possible. Call 713-405-1263 to contact a Board-Certified lawyer from Sutliff & Stout Law Firm.
Source: CBS 19
Our deepest condolences go out to the families of the victims of this horrible incident. Please click the "Remove Post" link if you would like this post removed. REMOVE POST