Houston, TX (4/10/2021) – A person was killed on Saturday when a car crashed into a disabled vehicle.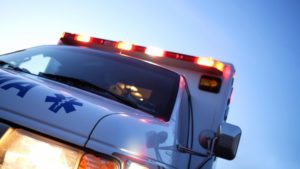 The accident happened on the I-10 East Freeway near Federal Road. A truck towing a small trailer was disabled on the side of the freeway when a vehicle veered out of its lane and crashed into the disabled truck.
One person was killed as a result of the collision.
Reports say the victim was changing a tire when they were hit.
Crash investigators will review all factors that may have led up to the accident and police reports will be made available in fourteen days.
Car Accident Lawyers
Drivers who are stranded on the side of the road are at a higher risk of an accident than they would be while driving. When you're stranded inside or outside your disabled vehicle, drivers approaching you are likely to be traveling at high speeds, and they may be distracted, careless, or even drunk. Fog, inclement weather or blocked views can also lead to another driver hitting your car or you.
An incident like this leads to the question of who is at fault for a roadside vehicle accident. This is a tricky and complicated situation, which is why you might want to consult with an auto accident lawyer.

At Sutliff & Stout, we believe that every accident victim deserves the highest level of legal representation. Founding partners Graham Sutliff and Hank Stout are Board-Certified lawyers who are committed to helping their clients by providing compassion, personal attention, and respect. When you've been in a roadside accident in Texas, choose the team that will always put you and your needs first. We handle every part of your case personally and are ready to take your case to trial if needed.

Source: ABC 13