Houston, TX (9/20/2021) – A crash involving eight vehicles left fatalities Monday in the Sealy area.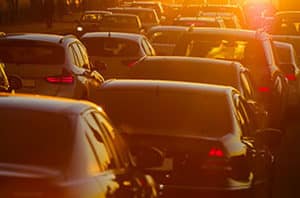 The accident happened on I-10 at FM 1458 when a vehicle's tire blew out in the middle of the road. An 18-wheeler did not brake in time and struck the stopped car. This crash then caused the pile-up collision.
An 89-year-old man was killed at the scene. He was identified as longtime Jasper attorney Bill McGraw.
Three out of 14 people suffered non-life-threatening injuries.
Crash investigators will review all factors that may have led up to the accident and police reports will be made available in fourteen days.
Pileup Accident Attorneys
A car and all its parts are designed and manufactured to keep you safe. Although you know anything can happen when you're on the road, the last thing you expect when you climb in your vehicle is a tire blowout accident. Accidents that happen as the result of a tire blowout often occur without warning and cause serious injury or even death, such as the pile-up collision above.
Pileup accidents typically involve at least three vehicles, but sometimes more. A common scenario of this kind of accident happens when a speeding truck rear-ends a car stopped in traffic and pushes it into many other stopped cars, much like the situation above. Pileup collisions result in thousands in damages and many claims needed to be filed with insurance companies.
As a result of a tire blowout, a deadly pile-up collision occurred. If you need to discuss a fatal accident case or a claim with a personal injury lawyer from Sutliff & Stout, Injury & Accident Law Firm feel free to give us a call at (713) 405-1263 or contact us online to discuss your injury or wrongful death claim.
Source: Click 2 Houston, KFDM
Our deepest condolences go out to the families of the victims of this horrible incident. Please click the "Remove Post" link if you would like this post removed. REMOVE POST