Austin, TX (5/30/2021) – A pile-up wreck involving 18 vehicles and 32 people shut down parts of I-35 Sunday morning.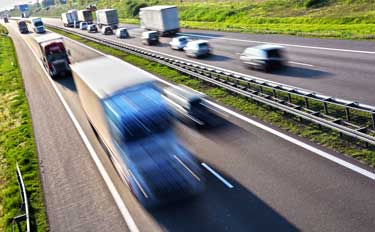 The accident occurred around 3 a.m. when four cars were initially involved in the crash. The debris of the wreckage led to another 14 vehicles crashing.
At least 32 people were involved in the crash, but one person was sent to the hospital with non-life-threatening injuries.
Crash investigators will review all factors that may have led up to the accident and police reports will be made available in fourteen days.
Pileup Accident Attorneys
Pileup accidents typically involve at least three vehicles, but sometimes more. A common scenario of this kind of accident happens when a vehicle fails to reduce speed and rear-ends a car stopped in traffic and pushes it into many other stopped cars, much like the situation above. Pileup collisions result in thousands in damages and many claims need to be filed with insurance companies.
Thankfully, no deaths were reported due to the pile-up accident above. One person suffered unknown injuries due to the chain reaction wreck. It's important to contact a personal injury lawyer following a wreck that causes injuries.
If you need to discuss a pile-up accident case or a personal injury claim with a personal injury lawyer from Sutliff & Stout, Injury & Accident Law Firm, feel free to give us a call at (713) 405-1263 or contact us online to discuss your pileup accident.
Source: KXAN