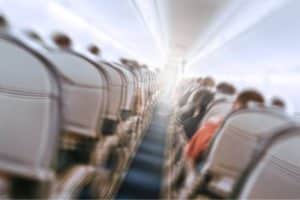 Air travel is expected to double over the next 20 years. While air travel is generally considered safer means of transportation, an accident can occur, and when it does, the results are usually tragic. In fact, every year since 1990, a US carrier has suffered an accident resulting in the loss of life. When this loss occurs, you and your family need experienced legal representation to ensure those at fault are held accountable for their carelessness. At Sutliff & Stout, our experienced and aggressive aviation lawyers in Houston have the knowledge and resources to determine what occurred and hold those responsible for the accident accountable for their actions.
Aviation accidents involve more than just plane crashes. It involves an accident from when you step onto an aircraft to when you step off it. An aircraft falls under a plane, helicopter, air balloon, and even a powered parachute. No matter the aircraft, anyone involved in this type of accident has a right to call a lawyer for protection from their aircraft accident.
We want to help you too.
Submit the short form below to get a free case review.
General Causes of an Aviation Accident:
Whether you are talking about the crash of a helicopter or a commercial plane, the causes of an aviation accident is usually related to one or more of the following:
Pilot error
Faulty equipment
Violations of Federal Aviation Administration rules and regulations
Structural or design problems in an aircraft
Carelessness of flight service employees
Carelessness of air traffic controllers
Carelessness in selecting a third-party carrier
Types of Aviation Accidents
Generally speaking, there are four types of aviation accidents or incidents. They range from mid-air collisions to landing accidents, but they can all have deadly, horrible results.
Mid-Air Collisions
Mid-air collisions are a common result of failed air traffic control. This accident occurs when two planes crash into one another during mid-flight.
Ground Collisions
Ground collisions are an unlikely occurrence in aviation. They usually occur while the plane is taxiing or while on a runway. It usually involves two planes colliding while traveling on the runway.
Taxiing Accidents
Taxiing is the process of moving the plane slowly before or after takeoff on the runway. These kinds of accidents occur while the plane is in the process of taxiing.
Landing Accidents
Landing is one of the riskiest parts of flying. They are intense and cause passengers to experience uncertain feelings due to the rapid descent from air to ground. If an accident occurs during this descent, it can result in dangerous consequences.
Who Is Responsible for an Aviation Accident?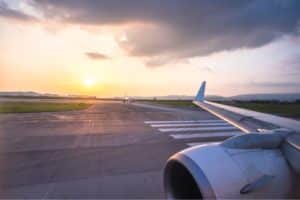 Aviation is regulated by the Federal Aviation Administration ("FAA") and the National Transportation Safety Board ("NTSB"). The FAA is generally responsible for establishing and enforcing safety standards for flight operations, air traffic controllers, pilots, and aircraft manufacturers. At the same time, the NTSB is generally tasked with investigating general aviation accidents and all aviation accidents and recommending safety changes to prevent future accidents.
Typically, four main groups of people are responsible for these types of aircraft accidents: a) the owner and operator of the aircraft; b) the manufacturer(s); c) the contracted maintenance crew; and d) the federal government. The carelessness of multiple individuals and groups often leads to these tragic crashes.
In order to hold a private plane owner or operator responsible for the harm he or she caused, you must demonstrate that his or her carelessness caused or contributed to the accident. However, the standard is slightly different in the context of a commercial airline. A different legal standard applies because a commercial airline is considered a common carrier. For the most part, a common air carrier is held to a higher standard because it is advertising to the general public and it is charging for its services. A thorough understanding of these differences and the complex laws and regulations is imperative in order to achieve a fair resolution under the law.
The manufacturer of aircraft, like other manufacturers of other products, can be held responsible if you can demonstrate that its product was defective and such defects caused or contributed to the accident. Typically, this type of liability is called strict liability. Notably, each state's strict liability laws are slightly different; thus, a detailed legal analysis will need to be conducted to ensure all appropriate claims are pursued on your behalf.
Houston Aviation Accident Attorneys
With the various groups that are involved and the complexity of the aviation industry, your attorney will need to understand the various state, federal and often times international laws that apply to your particular accident. With these different laws comes various theories of liability that must be analyzed and evaluated in order to hold a person or company responsible for its actions. At Sutliff & Stout, we will explain to you your legal rights and options so that you can make the best decision for you and your family.
If you or a loved one has been injured in an aviation accident, you should consult an experienced and aggressive aviation accident attorney. In an effort to help you or your loved ones, the personal injury lawyers of Sutliff & Stout are happy to speak with you free of charge to discuss your concerns and situation. Regardless of your situation, our lawyers are ready to help you and your family.