Caldwell County – A Prairie Lea ISD student was killed after being ejected from a vehicle. The student was traveling with three other Prairie Lea students at the time of the accident.
The victim has been identified as Dominic "DJ" Cubit. The Prairie Lea School District shared a post on Facebook speaking about Cubit's passing. The post detailed that Cubit was an honor roll student and an all-district athlete.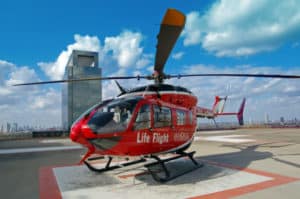 Reportedly the accident happened at roughly 2:30 p.m. on Stairtown Loop.
When officials arrived on the scene, they found Cubit ejected from a Chevrolet Equinox.
Cubit was quickly life-flighted to a nearby hospital for emergency medical treatment. He was pronounced dead at the hospital.
The other students in the vehicle suffered only minor injuries.
An investigation into this crash remains ongoing at this time.
Texas Wrongful Death Lawyers
A full investigation will determine what led Cubit to be ejected. Was Cubit wearing a seat belt? Was the driver driving erratically? Was another vehicle involved? These are all questions that will need to be asked regarding the situation. It's possible that this tragedy could be a wrongful death.
A wrongful death case should only be handled by expert legal representatives who have experience with that branch of the law. The team at Sutliff & Stout has successfully represented dozens of wrongful death cases and claims in a push to seek justice for the victim's family. If you need a lawyer in a case like this, don't hesitate to contact the expert attorneys at Sutliff & Stout. Contact us today by filling out the contact form or call us.
Source: KXAN
Our deepest condolences go out to the victim's family of this horrible incident. Please click the "Remove Post" link to remove this post. REMOVE POST