San Antonio, Texas (April 14, 2023) – San Antonio Police are investigating a car accident that sent a pregnant woman to the hospital.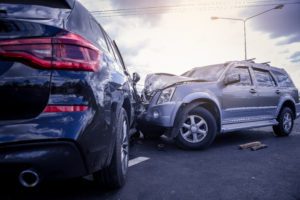 Police say a truck T-boned a sedan in the 600 block of W. Theo Ave. near I-35. 
Along with the pregnant woman, two other individuals were in the vehicle with her at the time of the crash. It's unclear at this time what their status was following the accident. 
SAPD did specify that the sedan had the right of way. 
Texas Car Accident Lawyers
The pregnant woman may have a right to file a personal injury claim against the negligent driver. According to police, it's already been determined that the Sedan had the right of way in this accident. 
If you or a loved one were involved in a car accident, contact car accident attorneys Sutliff & Stout at (713) 987-7111 or send us an email to discuss your car accident injury case.
Source: KSAT