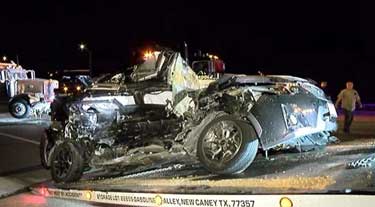 PORTER (October 1, 2018)– A man died after running a red light and crashed into a dump truck in Porter, Texas.
Sunday at 9:00 p.m., the driver of a Ford SUV was heading westbound on FM 1314, while the dump truck was going eastbound on FM 1314. Reports indicate he ran a left turn light and collided into the truck near Gene Campbell Road.
The driver said to be in his 40s has not been identified. Authorities indicated he was originally in critical condition, but died 20 minutes after the crash. The truck driver wasn't injured.
The crash remains under investigation and police reports will be made available in ten days.
If you or a loved one were involved in car accident, it is important to contact our experienced Houston car accident lawyers. Call (713) 987-7111 or send us an email to discuss your car accident case.
If a family member would like the name of a person removed for any reason, please click the "Remove Post" link. REMOVE POST
Source: Houston Chronicle