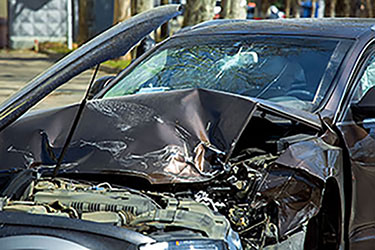 Houston, TX (11/11/2019) – Three people were injured after being involved in a road rage incident Friday evening.
Reports came in around 6:30 p.m. of an accident that happened on Greens Road at Wayforest Drive. According to police, a gray car clipped a red car, causing the red car to flip several times.
After rolling into a median and on the other side of the road, a gray pickup struck the red car. The gray car that caused the accident fled the scene.
The two inside the red car suffered serious injuries.
The driver of the pickup suffered a cut on his hand.
Police are looking for the gray car that fled the scene, most likely a Chevrolet Impala, according to witnesses.
Crash investigators will review all factors that may have led up to the accident and police reports will be made available in fourteen days.
Insurance Companies
After being injured in a car accident, it's important to file a personal injury claim with the insurance company. However, insurance companies are only looking out for their best interests.
For instance, State Farm claims and USAA claims are only working towards what will be in favor of State Farm and USAA. Anything you tell to an insurance company claims adjuster can be used against you.
The best way to make sure you are treated fairly after your car accident is to hire a lawyer who knows the law and who is willing to fight to make sure that you are treated fairly.
At Sutliff & Stout that is exactly what we do. Our board certified personal injury lawyers know how to hold the insurance companies accountable and get you the money you deserve. Contact us today (713) 987-7111 or fill out the case review form.
Source: Click 2 Houston
Our deepest condolences go out to the families of the victims of this horrible incident. If a family member would like the name of a person removed for any reason, please click the "Remove Post" link. REMOVE POST