Houston, Texas  (March 13, 2023) – A single-vehicle accident near North Shepherd in Houston has resulted in the death of an infant child.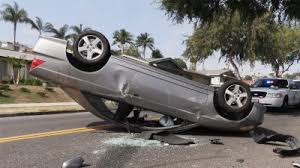 Police say a vehicle crashed into the median and lost control on the North Freeway. The collision caused the vehicle to flip several times, ejecting and injuring several passengers. 
In total, two children and an adult were thrown from the vehicle. All three were taken to a local hospital for treatment. 
A one-year-old infant was killed in the crash.

None of those who were ejected are believed to have been wearing seatbelts at the time of the crash.
It is unknown at this time what caused the driver to lose control and crash.  
Houston Wrongful Death Lawyers 
In Texas, immediate family members are able to seek damages and hold the responsible party accountable by filing a wrongful death lawsuit.
Because damages claimed in wrongful death lawsuits are usually significant, insurance companies and lawyers for the at-fault party will do everything they can to avoid being held responsible. For this reason, it's critical that family be represented by their own lawyers who have significant experience handling wrongful death claims.
If you or someone you know has lost a loved one in Texas, and you're considering filing a wrongful death lawsuit to hold the responsible party accountable, contact attorneys Sutliff & Stout at (713) 987-7111 or send us an email to discuss your wrongful death case.
Our deepest condolences go out to the families of the victims of this horrible incident. If a family member would like the name of a person removed for any reason, please click the "Remove Post" link. REMOVE POST
Sources: KHOU