Round Rock, Texas (Jan. 23, 2023) – East Palm Valley Blvd in Round Rock. is reopening following a major car accident that left one dead and three others injured.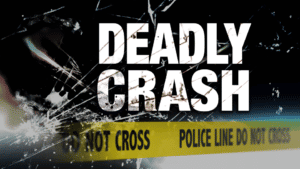 Officials from the Round Rock Police Department are reporting that the crash occurred at around 3:30 p.m., just west of North A. W. Grimes Blvd. 
Two vehicles were involved in the accident. Emergency services attempted to save the life of a woman but were unsuccessful. Three others were injured in the accident, but are expected to recover fully.
The cause of the accident was not made immediately clear and is currently under investigation. 
Car Accident Lawyers
These events are traumatic. In cases like this, it's important to hire a car accident attorney since they have the knowledge and legal experience to handle a sensitive case such as this one.
If you're in the Houston, Texas area and you have experienced injuries, the Sutliff & Stout Injury and Accident Law Firm team is here for you. We believe everyone deserves competent legal counsel and we will walk by your side every step of the way to provide you with just that. To schedule your free consultation, call our office at 713-405-1263 or fill out our online contact form today.
Source: CBS Austin
Our deepest condolences go out to the families of the victims of this horrible incident. Please click the "Remove Post" link if you would like this post removed. REMOVE POST