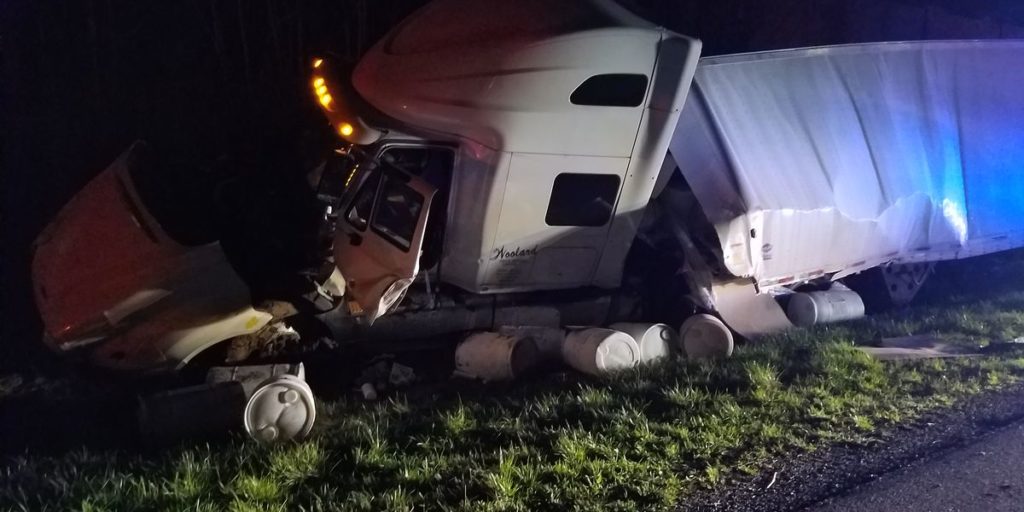 McCracken County, Kentucky (3/26/2020) – A wreck involving two semi-trucks in McCracken County, Kentucky left one Texas driver with fatal wounds.
The accident happened Thursday morning on Interstate 24 around 12:41 a.m. According to police, the truck driver fell asleep at the wheel and crashed into another semi.
Both semis ended up on the south side of the interstate and barrels of herbicide were scattered across the interstate.
The Texas driver hauling the herbicide, Ricardo Contrearas, was taken to the hospital for incapacitating injuries.
Crash investigators will review all factors that may have led up to the accident and police reports will be made available in fourteen days.
Truck Accident Lawyers
Truck accidents happen on highways, freeways, and county roads every day, whether it be due to road conditions, traffic, construction, weather conditions, or even debris. Accidents can debilitate those affected and those around you.  Truck accidents are the reason many people suffer injuries, even accidents that cause people to be hospitalized in the intensive care unit at the hospital, or killed. If you would like to discuss your injury and accident case with a truck accident lawyer from Sutliff & Stout, Injury & Accident Law Firm feel free to give us a call at (713) 405-1263 or send us an email to discuss your claim.
Source: KFVS 12
Our deepest condolences go out to the families of the victims of this horrible incident. If a family member would like the name of a person removed for any reason, please click the "Remove Post" link. REMOVE POST