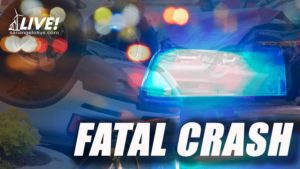 Odessa, Texas (June 20, 2022) – Odessa Police have now identified Sergio Tavarez as the man who was killed in a head-on collision Monday morning. According to police, Tavarez was traveling eastbound when he and David Trevizo Nevarez, traveling westbound, collided near the 6100 block of W. Murphy Street.
Tavarez was pronounced dead at the scene, while police have yet to confirm if Nevarez was injured or not. At this time, the investigation is on-going.
Head-On Collision Lawyers
Head-on collisions are more severe than minor fender benders or other types of car accidents. The injuries that result from head-on collisions are often serious and require immediate medical attention. The most common head-on accident injuries include traumatic brain injuries, spinal cord injuries, whiplash, and many more.
After a head-on collision, it's imperative to hire an attorney as quickly as possible. A knowledgeable legal team like the team at Sutliff & Stout will walk you through the entire process from beginning to end so you can feel confident you're getting the best representation possible. Call 713-405-1263 to contact a Board-Certified lawyer from Sutliff & Stout Law Firm.
Our deepest condolences go out to the families of the victims of this horrible incident. Please click the "Remove Post" link if you would like this post removed. REMOVE POST
Source: NewsWest 9