Lubbock, TX (5/5/2021) – A mother and five children were sent to the hospital following a rollover wreck in North Lubbock.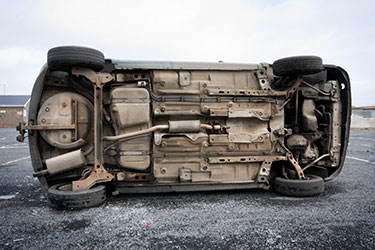 The crash occurred just before 8 a.m. on North University Avenue, just south of FM 1729. A pickup truck hauling a trailer was pulled over on the side of the road and attempted to return to the roadway as a vehicle came along. The vehicle, carrying five children and driven by their mother, overcorrected to avoid the pickup, causing the vehicle to roll over.
The pickup was not struck.
The entire family was sent to the hospital with non-life-threatening injuries.
A 14-year-old was also sent to the hospital after attempting to help the family. They were struck by a car while crossing the street. They now suffer with a fractured leg. 
Rollover Accident Lawyers
The actions between a car and a pickup-truck resulted in seven people being injured. While getting behind the wheel is an everyday event, one wrong move can result in the worst day of someone's life. You can never be too careful on the road, and if something should happen, it's important to be vigilant and make sure you're represented in the best way you can.
Watching your child experience an injury as a result of another person's negligence is extremely traumatic. No child should ever have to suffer, especially if the accident that caused their injury was avoidable. As a parent, you want the best for your child and will do anything to help them experience the best life possible. That's why when your child is injured, you need the help of a compassionate attorney who will fight for you.
If you or a loved one were involved in a rollover car accident, it is important to contact a legal expert to help you evaluate your options. Call Houston auto accident attorneys Sutliff & Stout at (713) 405-1263 or send us an email to discuss your car accident injury case.
Source: KCBD, KFYO, Everything Lubbock