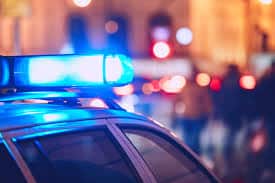 Fort Worth, TX (12/9/2019) – Sharon Haley, 61, was killed and four others were injured Saturday night after being involved in an accident caused by a suspected drunken driver Saturday night.
The incident happened around 5:45 p.m. when two vehicles were involved in a crash at Mitchell Boulevard and South Beach Street caused by suspected drunk driver Juan Fernando Gonzalez Medina, 36. When he attempted to flee, he crashed into a Lyft vehicle carrying three people including Haley.
Haley was pronounced dead at the scene.
Four other people in the accident were transported to nearby hospital with non-life-threatening injuries.
Medina faces a charge of intoxication manslaughter for the accident.
Crash investigators will review all factors that may have led up to the accident and police reports will be made available in fourteen days.
Personal Injury, Wrongful Death Lawyers
A wreck involving four people injured and one wrongful death will result in five different claims being filed. The issue on that is claims adjusters that work with the insurance companies are only working towards what will be in favor of the insurance company. Rather than assuring compensation, insurance companies may not give you the coverage you deserve.
This is why the best way to make sure you are treated fairly after your car accident is to hire a lawyer who knows the law and who is willing to fight to make sure that you are treated fairly. At Sutliff & Stout that is exactly what we do. Our board certified personal injury lawyers know how to hold the insurance companies accountable and get you the money you deserve. Contact us today (713) 987-7111 or fill out the case review form.
Source: NBCDFW
Our deepest condolences go out to the families of the victims of this horrible incident. If a family member would like the name of a person removed for any reason, please click the "Remove Post" link. REMOVE POST