Gregg County, TX (2/1/2021) – A teenager from Tennessee was killed Monday morning in a fatal crash on Interstate 20.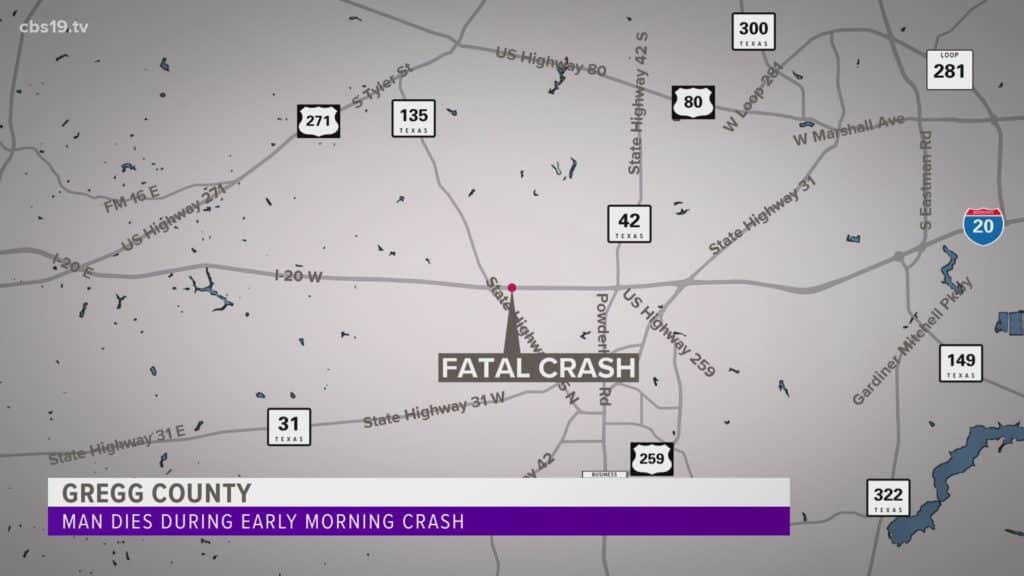 The accident occurred around 1:16 a.m. on IH-20 near Kilgore. A Ford Explorer driven by an 18-year-old drifted off the pavement to the north side of the road. He then steered hard to the right and then overcorrected to the left, resulting in a side skid. The vehicle rolled and ejected the teenager. Moments later, a Volvo semi-truck came along and struck the disabled vehicle.
The teenager was pronounced dead at the scene.
Crash investigators will review all factors that may have led up to the accident and police reports will be made available in fourteen days.
Skid Accidents
Skid accidents occur when tires do not grip the road. When a skid occurs, it is hard for the driver to maintain control of the vehicle, which leads to an accident.
A skid accident resulted in a driver ejected and later killed. An experienced attorney from Sutliff & Stout law firm will help you in any legal matters regarding your car accident case, including claims. If you or a loved one were involved in a fatal car accident, it is important to contact a legal expert to help you evaluate your options. Call Houston auto accident attorneys Sutliff & Stout at (713) 987-7111 or send us an email to discuss your car accident injury case.
Source: CBS 19
Our deepest condolences go out to the families of the victims of this horrible incident. Please click the "Remove Post" link if you would like this post removed. REMOVE POST