Waller County, TX (9/25/2021) – Multiple cyclists were injured after being hit by a vehicle Saturday morning in Waller County.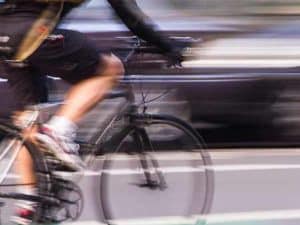 The accident happened on US-290 BUS when six cyclists were hit by a vehicle.
Two of the cyclists were injured and taken to a hospital in Waller.
Two were flown to a Houston hospital, where one was treated for head trauma.
The driver remains unknown.
Crash investigators will review all factors that may have led up to the accident and police reports will be made available in fourteen days.
Bicycle Accident Lawyers
According to NHTSA, 630 pedacyclists were killed and an additional 51,000 were injured in motor vehicle traffic crashes in 2009. One decade later and they are just as present on Texas roads.
Because bicycles should only be operated on streets, roadways, bike paths, routes, and areas specifically designated for bicycle riding, as stated in Texas Motor Vehicles Laws, both parties should be aware of their presence on the road. If not, it can result in accidents such as the accident above.
If you or a loved one were involved in a bicycle accident, it is important to contact a legal expert or a bicycle accident attorney Sutliff & Stout to help you evaluate your options. Call (713) 405-1263 or send us an email to discuss your accident injury case.
Source: ABC 13