Rusk County, TX (7/4/2021) – Six people suffered injuries after a two-vehicle wreck occurred early Sunday morning in Rusk County.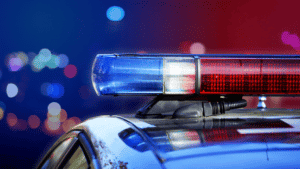 The accident happened around 12:45 a.m. at the intersection of US Highway 259 and FM 918. Responders arrived with all six victims out of the vehicles.
Four people were taken to an area hospital in private vehicles. Two other people were sent to the hospital via CHRISTUS EMS.
Crash investigators will review all factors that may have led up to the accident and police reports will be made available in fourteen days.
Personal Injury Lawyers
Accidents that involve extensive injuries are encouraged to contact legal counsel due to the amount of damages that come from an accident that causes such fatalities. An attorney can deal with insurance adjusters for you, negotiate settlements, and represent your best interests if a lawsuit is needed. Because this accident resulted in four different people becoming injured, multiple claims will be filed and it's necessary to hire an attorney to help with those claims.
If you or a loved one were involved in a car accident, immediately contact a legal expert to help you evaluate your options. Call car accident attorneys Sutliff & Stout at (713) 405-1263 or send us an email to discuss your car accident injury case.
Source: KLTV