San Antonio, TX (7/25/2020) – A small aircraft plane crash left one person dead and two people injured on the South Side of San Antonio.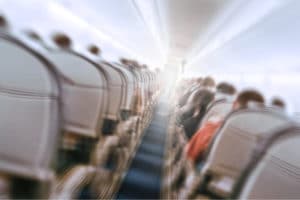 The accident happened in the 9400 block of Espada Road near Stinson Airport. According to the FAA, a Piper PA-28 plane crashed after taking off from the airport and burned on impact. According to Woody Woodward with the SAFD, the plane went down and clipped trees before crash landing. They hit the ground and the gas tanks exploded.
One person was killed.
Two others are severely burned. Witnesses poured water on the two men as first responders arrived.
If the investigation reveals that something faulty from the plane was occurring at the time of the crash, the manufacturer of the aircraft can be held responsible if you can demonstrate the product was defective. This is known as strict liability and will require a detailed legal analysis to ensure all claims are accounted for appropriately.
At Sutliff & Stout, our experienced and aggressive aviation lawyers in Houston have the knowledge and resources necessary to determine what occurred and hold those responsible for the accident accountable for their actions. In an effort to help you or your loved one in an aviation accident, the personal injury lawyers of Sutliff & Stout are happy to speak with you free of charge to discuss your concerns and situation.
Source: News 4 San Antonio