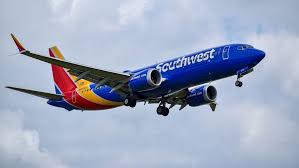 Austin, TX (5/8/2020) – A man is now dead after being hit and killed by an airplane on an airport runway in Austin.
The accident happened Thursday evening around 8:12 p.m. at Austin-Bergstrom International Airport. According to reports, a man was seen on a runway as a Boeing 737 touched down onto the runway. The jet maneuvered to avoid hitting the man but was unsuccessful.
The runway closed for several hours and was reopened Friday, May 8th.
Crash investigators will review all factors that may have led up to the accident and police reports will be made available in fourteen days.
Houston Aviation Accident Attorneys
Due to the nature of the incident and depending on the investigation, the surviving family of the man may be entitled to a wrongful death claim against the airliner. With the various groups that are involved and the complexity of the aviation industry, your attorney will need to understand the various state, federal, and oftentimes international laws that apply to your particular accident. With these different laws comes various theories of liability that must be analyzed and evaluated in order to hold a person or company responsible for its actions. At Sutliff & Stout, we will explain to you your legal rights and options so that you can make the best decision for you and your family.
If you or a loved one has been injured in an aviation accident, you should consult an experienced and aggressive aviation accident attorney. In an effort to help you or your loved ones, the personal injury lawyers of Sutliff & Stout are happy to speak with you free of charge to discuss your concerns and situation. Regardless of your situation, our lawyers are ready to help you and your family.
Source: KHOU