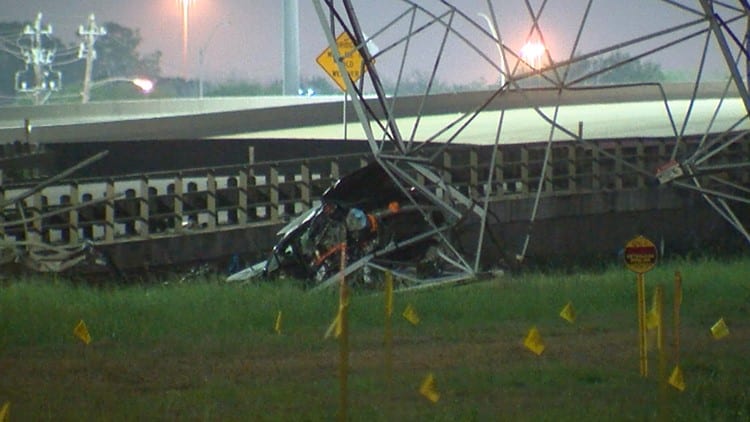 Houston, TX (3/23/2020) – A person and a child were left injured after a street racing crash along the Sam Houston Tollway late Sunday evening.
The crash happened after 10 p.m. near the Gulf Freeway, not far from Beamer Road. Two vehicles, a Corvette and a Cadillac, were driving at high speeds when the Cadillac left the road and struck a power line support tower. The Cadillac had a passenger, 9, in the car. According to police, the driver of the Corvette stopped, removed the child from the Cadillac, and then took the child home.
The driver of the Cadillac was sent to the hospital in critical condition.
The child was taken to the hospital. He remains stabilized in an unknown condition.
The drivers could face criminal charges.
Crash investigators will review all factors that may have led up to the accident and police reports will be made available in fourteen days.
The Sutliff & Stout Law Firm hears too often of accidents that occur with children and about accidents that happen with high speed racing. These accidents can be easily prevented by driving defensively and by choosing not to be involved in a car race. When drivers neglect this practice, it can lead to horrific accidents, and even death.
If you or a loved one were involved in a car accident, it is important to contact a legal expert to help you evaluate your options. Call (713) 987-7111 or send us an email to discuss your accident injury case.
Source: KHOU