Cleveland, Texas (Nov. 28, 2022) – A freshman and a sophomore enrolled at Cleveland High School were struck by a vehicle while crossing the street. The pair were struck while crossing a crosswalk on SH 321, across from the high school.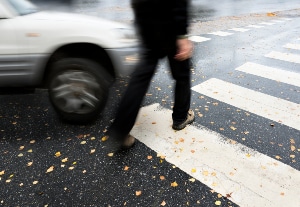 The pair were crossing the street after ordering food at a restaurant across the street. 
According to reports, the vehicle was a commercial pickup truck that was traveling eastbound. Police took the driver into custody following the incident and are investigating the crash to determine if the driver was intoxicated at the time of the crash. 
The students were airlifted to a local hospital for emergency treatment following the accident. 
Texas Pedestrian Accident Attorneys
An investigation of this accident will prove essential due to the fact that police are investigating this as a potential intoxication-related auto-pedestrian accident. According to Texas law, a pedestrian has the right of way when crossing an intersection at a crosswalk. Pending the results of the investigation, if it is found that the pedestrians were crossing the street when the vehicle came by, the right to receive a claim is substantial.
If you or a loved one were involved in a pedestrian accident in Houston or the surrounding areas, the experienced personal injury lawyers at Sutliff & Stout can help. For a complimentary consultation about your case, contact us today. We are dedicated to providing our clients with zealous representation that yields results.
Source: Blue Bonnet News