Galveston, TX (Oct. 1, 2022) – A suspected drunk driver injured four people, including one person who had to be airlifted to UTMB Health's Level 1 Trauma Center at John Sealy Hospital.
Police say the crash happened at approximately 5:55 p.m. on FM 517. A Cadillac struck a curb, which caused the driver to veer into the opposing lane of traffic. The Cadillac struck a silver vehicle, which caused the silver vehicle to roll into a ditch on the side of the roadway.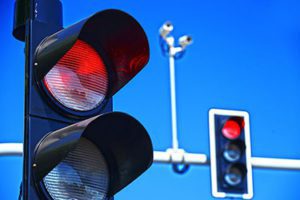 To rescue the individuals in the silver vehicle, Dickinson volunteer firefighters were forced to use extraction tools to cut the roof off the car. Three people were pulled from the vehicle in total, with the driver being airlifted for medical emergency services.
Officials on the scene are investigating the crash to determine if alcohol was a factor, which they suspect was. A blood test will be done on the driver of the Cadillac to confirm if they were intoxicated.
Texas Car Accident Attorneys
According to Texas Law, Intoxication Manslaughter involves an intoxicated driver that causes the death of someone else while they are behind the wheel. Because a woman was killed, and the driver is seen to be negligent while behind the wheel, it's important to seek legal assistance who handles cases of negligence and Intoxication Manslaughter.
An attorney can best represent you, negotiate settlements, and deal with insurance claims as you navigate your accident case. If you or a loved one were involved in an accident, immediately contact a legal expert to help you evaluate your options. Call personal injury attorneys Sutliff & Stout at (713) 405-1263 or send us an email to discuss your car accident injury case.
Source: ABC 13