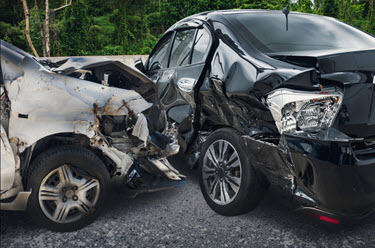 San Angelo, TX (11/11/2019) – A person is now injured after getting T-boned by another vehicle in San Angelo, Texas Sunday evening.
The incident happened at the intersection of Beauregard Ave. and Koenigheim when a Jeep ran a red light and T-boned a Honda Civic, according to San Angelo Officer Swanson.
The driver of the Civic sustained minor injuries, says Officer Swanson.
The driver of the Jeep was issued a citation for running the red light.
No other injuries have been reported.
Crash investigators will review all factors that may have led up to the accident and police reports will be made available in fourteen days.
T-Bone Collisions
T-Bone car accidents, also known as side impact collisions, can cause drivers and passengers to suffer severe injuries.
These accidents are unique because unlike other types of collision, such as rear end or head-on collisions, victims of t-bone collisions are only separated from the colliding vehicle by a thin door and window.
The window can shatter on impact, showering the victim in tiny shards of glass as he or she comes into contact with the colliding vehicle's hood.
Texas Car Accident Lawyers
If you are injured in a t-bone collision or any other type of car accident, seek medical attention for your injury as soon as possible. Then, consider working with experienced personal injury lawyers Sutliff and Stout to pursue compensation for your damages.
If you would like to discuss your injury and accident case, feel free to give us a call at (713) 987-7111 or send us an email to discuss your claim.
Source: San Angelo Live!
Our deepest condolences go out to the families of the victims of this horrible incident. If a family member would like the name of a person removed for any reason, please click the "Remove Post" link. REMOVE POST