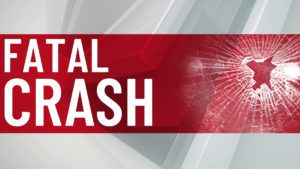 Amarillo, TX (6/19/2022) – A 16-year-old that police are identifying as Clayton Anderson, has been killed following a crash on US 87. According to Canyon Police. Anderson was riding passenger in the front seat of a 2004 Chevrolet Pickup.
The driver, who was identified as 19-year-old Trent Wood, was taken to the hospital with life-threatening injuries. Canyon Police and Fire Department responded to the accident  in the 24000 block of US 87. The investigation into was caused the crash is still ongoing.
Accident Attorneys
No child should ever have to suffer, especially if the accident that caused their injury was avoidable. As a parent, you want the best for your child and will do anything to help them experience the best life possible. That's why when your child is injured, you need the help of a compassionate attorney who will fight for you.
An attorney can deal with insurance adjusters for you, negotiate settlements, and represent your best interests if a lawsuit is needed. If you or a loved one were involved in a car accident, immediately contact a legal expert to help you evaluate your options. Call car accident attorneys Sutliff & Stout at (713) 405-1263 or send us an email to discuss your car accident injury case.
Our deepest condolences go out to the families of the victims of this horrible incident. If a family member would like the name of a person removed for any reason, please click the "Remove Post" link. REMOVE POST
Source: KFDA