San Antonio, TX (8/28/2021) – A teenager is now hospitalized after an overnight crash on the Westside of San Antonio.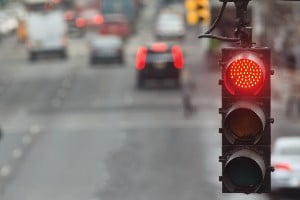 The accident happened around 1:08 a.m. on S. Hamilton Avenue on Buena Vista Street. A Chevrolet Tahoe was moving east on Buena Vista Street when it disregarded a red light and collided with a Ford.
A teenager was ejected and sent to the hospital.
Crash investigators will review all factors that may have led up to the accident and police reports will be made available in fourteen days.
Negligent Driving
Drivers who willfully disregard traffic signals and laws should be held accountable. It can be extremely challenging to come to terms with the fact your injuries were caused by a driver who failed to stop when they were supposed to—a tragedy that could've been prevented if that driver fulfilled their responsibility.
The two most common ways drivers break the law are failing to stop at a stop sign or red light. Running a red light or not stopping at a stop sign can result in significant fines, but what's worse is that a driver can seriously injure or kill other drivers, passengers, pedestrians, or bicyclists.
In the case above, running a red light caused a wreck that left a teenager hospitalized. Watching your child experience an injury as a result of another person's negligence is extremely traumatic. No child should ever have to suffer, especially if the accident that caused their injury was avoidable. As a parent, you want the best for your child and will do anything to help them experience the best life possible. That's why when your child is injured, you need the help of a compassionate attorney who will fight for you.
At Sutliff & Stout, our Board-Certified lawyers are here to help those who have been unnecessarily injured due to someone else's negligence. We are well versed in auto accident and personal injury claims, and with our experience and dedication behind you, we'll stop at nothing to ensure you secure compensation for all your damages. Request your free, no-obligation consultation today by calling (713) 405-1263 or completing a contact form.
Source: Texas News Today