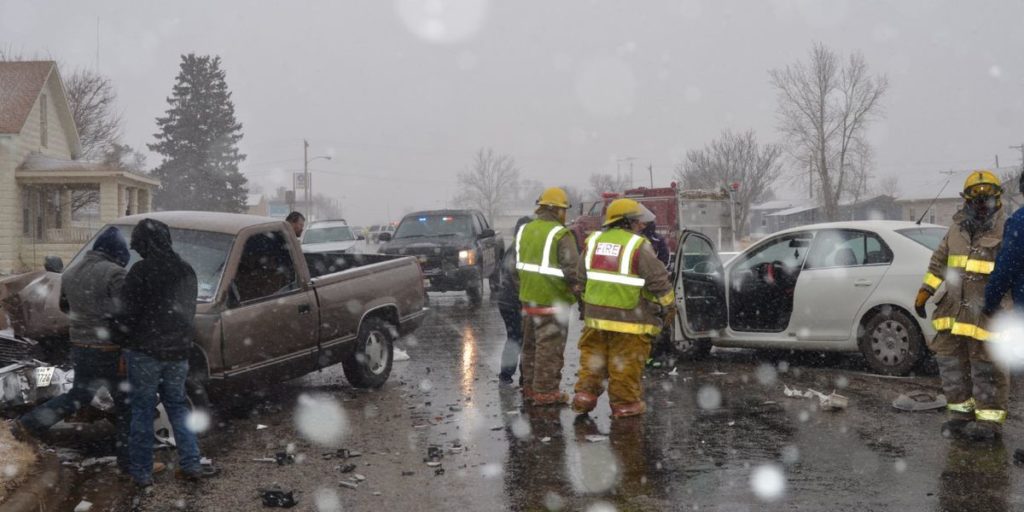 Olton, TX (2/5/2020) –
The accident occurred at Fourth and Main Street Tuesday afternoon around 12:30 p.m. Reports indicate a 17-year-old was taken to University Medical Center and a 16-year-old was taken to Lamb County Health Care with non-life-threatening injuries.
According to reports, snow was falling at the time of the accident.
Crash investigators will review all factors that may have led up to the accident and police reports will be made available in fourteen days.
According to FHWA, nearly 5,000 people are killed and over 418,000 people are injured in weather-related crashes each year on average. Fatalities caused by weather-related accidents not only result in thousands in medical and funeral expenses, but also in pain and suffering, and emotional loss damages brought forth upon families.
Driving on wet roadways creates a high possibility of putting you and others lives at risk. If you or a loved one were involved in a car accident due to hydroplaning or skidding on wet roads, immediately contact a legal expert to help you evaluate your options. Call car accident attorneys Sutliff & Stout at (713) 987-7111 or send us an email to discuss your car accident injury case.
Source: KCBD