San Antonio, TX (4/12/2021) – A crash sent three people to the hospital on Monday.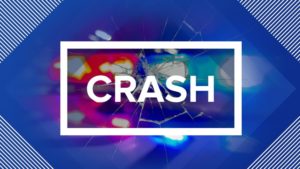 The accident happened on the northwest side of San Antonio on Loop 1604. A flatbed truck was weaving in and out of traffic at high speeds right before multiple vehicles crashed. A big rig struck a pickup truck from behind, and three additional cars crashed. One vehicle flipped over as a result.

Three people were taken to the hospital, one in serious condition.
The driver of the flatbed truck, Danny Orellanes, 27, was accused of intoxication assault.

Crash investigators will review all factors that may have led up to the accident and police reports will be made available in fourteen days.
Sutliff & Stout Car Accident Lawyers

According to Texas law, an Intoxication Assault involves a person who commits an offense if the person, by accident or mistake, operates a motor vehicle in a public place while intoxicated, by reason of that intoxication causes serious bodily injury to another. Serious bodily injury means an injury that creates a substantial risk of death or that causes serious permanent disfigurement or protracted loss or impairment of the function of any bodily member or organ.
Because the three people were left with injuries, and the driver is seen to be negligent while behind the wheel, it's important to seek legal assistance who handles cases of negligence and intoxication assault. An attorney can best represent you, negotiate settlements, and deal with insurance claims as you navigate your accident and personal injury recovery. If you or a loved one were involved in an accident, immediately contact a legal expert to help you evaluate your options. Call personal injury attorneys Sutliff & Stout at (713) 405-1263 or send us an email to discuss your car accident injury case.
Source: KENS5