Austin, Texas (September 25, 2022) – A rollover crash involving multiple vehicles resulted in three people being sent to the hospital for a range of injuries. The crash occurred near 5621 I-35 N Service Road.
Officials responding to the crash said one individual was ejected from their vehicle following a rollover. The individual was taken to Dell Seton Medical Center for life threatening injuries.
The other two injured people were also taken to Dell Seton for a range of serious and minor injuries.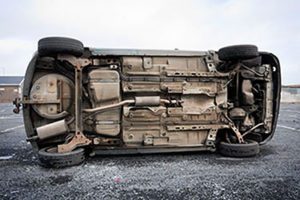 The cause of the accident is under investigation.
Rollover Crashes
According to the NHTSA, rollover crashes are more likely to result in fatalities than any other types of crashes, and that most fatal rollover crashes are single vehicle crashes. This type of crash is ultimately due to excessive speeding, alcohol, and other negligent acts the driver may be at-fault for.
For the case above, not only was there a rollover crash, but multiple people were injured because of it. If you or a loved one were involved in a rollover car accident, it is important to contact a legal expert to help you evaluate your options. Call Houston auto accident attorneys Sutliff & Stout at (713) 405-1263 or send us an email to discuss your car accident injury case.
Source: CBS Austin