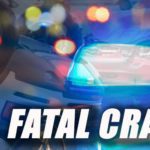 Gorman, TX (6/2/2020) – Three people are now dead after a deadly head-on collision in San Angelo Tuesday evening.
The accident happened around 5:00 p.m. on State Highway 6. Four people were riding in a BMW headed east when a Chevrolet Cruze headed west drifted into their lane. The BMW went into the westbound lane to avoid the collision, but struck the Cruze when the Cruze drifted back into the westbound lane.
Everardo Palacios, 19; Bertha Gloria Muniz, 20; and Eric Arthur Jason Martinez, 21 were killed in the crash.
Selena Hernandez, 20 was transported to Hendrick Medical Center with serious injuries.
The driver of the Cruze, 20-year-old Colby Wade Stange was transported to Comanche County Medical Center with incapacitating injuries.
Crash investigators will review all factors that may have led up to the accident and police reports will be made available in fourteen days.
Car accidents are extremely serious incidents that can cause a lot of damage and long-term suffering. On the busy highways in and around Texas, there are numerous hazards that can cause severe and even fatal accidents. Head-on collisions are among the most dangerous types of car accidents. If you've been involved in a head-on collision, you're likely worried about where to turn and what to do next.
In San Angelo, the attorneys at Sutliff & Stout are your answer for legal representation after a devastating head-on collision. We are committed to providing you competent legal assistance and will fight tirelessly to win you the settlement you deserve. Contact us today (713) 987-7111 or fill out the case review form.
Our deepest condolences go out to the families of the victims of this horrible incident. If a family member would like the name of a person removed for any reason, please click the "Remove Post" link. REMOVE POST
Source: San Angelo Live