San Antonio, TX (7/13/2021) – Three men were killed in a deadly rollover accident in San Antonio.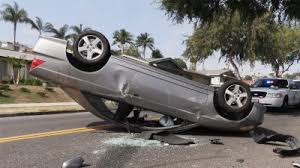 The accident happened in the Northwest Side around 2 a.m. when a Jeep Cherokee headed northbound at Babcock at high speeds went off the road, rolled over, went airborne, and landed in a backyard tree behind a house.
All but one occupant in the car were ejected and killed at the scene. A passenger was taken to the hospital in critical condition. The victims were identified as Khalil Muhammmad Howard, 26; Angel Esteban Lozano, 22; and Lorenzo Rey Fraga, 25.
Crash investigators will review all factors that may have led to the accident, and police reports will be made available in fourteen days.
Rollover Accident Lawyers
Single-vehicle collisions apply when a driver and any passengers are injured or killed. For single-vehicle accidents, liability may lay on multiple different factors. It may depend on environmental factors or car malfunctions. More popular, though, is negligence on the driver's part. If so, it's necessary to hire an attorney who understands negligence. An attorney can effectively identify elements of negligence and best represent you or your loved one if you have a viable claim.
While it remains to be seen why the the vehicle was going at high speeds, the crash fatally killed three people. It is important to have an experienced lawyer handling the case who understands personal injury and wrongful death. An attorney can represent your best interests if a lawsuit is needed. If you or a loved one were involved in a car accident, immediately contact a legal expert to help you evaluate your options. Call car accident attorneys Sutliff & Stout at (713) 405-1263 or send us an email to discuss your car accident injury case.
Source: KSAT