Panola County, TX (5/29/2021) – Three people are now dead after a two-vehicle wreck in Panola County.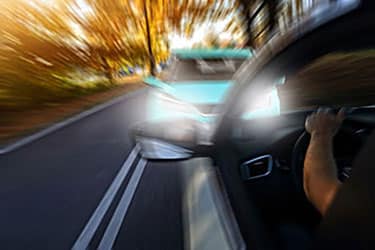 The accident happened around 11 p.m. on Saturday when a Chevrolet Silverado was headed the wrong way on a multi-lane highway. The driver, 32-year-old Morgan Leon Baker, was driving south in the northbound lanes when he struck a Ford F-150 head-on.
Baker was pronounced dead at the scene.
The driver of the Ford, 39-year-old Juan Francisco Burgos, was also killed at the scene.
A one-year-old infant was also killed at the scene.
Passenger Maria Felix Burgos, 37, was sent to the hospital in critical condition. A 15-year-old girl was also sent to the hospital in serious condition.
Head-On Collision Lawyers
Head-on collisions are more severe than minor fender benders or other types of car accidents. The injuries that result from head-on collisions are often serious and require immediate medical attention. The most common head-on accident injuries include traumatic brain injuries, spinal cord injuries, whiplash, and many more. For the case above, a head-on crash led to the death of three people due to the extent of injuries suffered in the crash.
In Houston and across the state of Texas, you can rely on Sutliff & Stout as a trusted source of legal representation for head-on car accident cases. We are highly rated by our clients and are members of Texas Super Lawyers, The National Trial Lawyers 40 Under 40, and the Better Business Bureau. They have years of experience representing people just like you and fighting to help them get back to their way of life.
At Sutliff & Stout, our board-certified personal injury lawyers have won millions of dollars in settlements. We are ready to represent you in your injury case. To schedule your free case review, call our office at 281-942-8694 or fill out our online contact form today. We are here for you.
Our deepest condolences go out to the families of the victims of this horrible incident. Please click the "Remove Post" link if you would like this post removed. REMOVE POST