Port Arthur, TX (5/21/2021) – Three people were killed and a child was critically injured Thursday night in Port Arthur.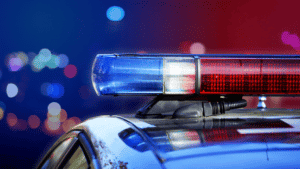 The accident happened around 7:35 p.m. on Highway 82. A Dodge truck was headed north when it crossed over into the southbound lane of traffic. It then struck a passenger vehicle.
One vehicle overturned and landed right next to a fence.
Three passengers were killed as a result of the wreck.
A child was also critically injured.
The driver of the Dodge, 25-year-old Chance Glynn Craddock, has been accused of intoxication manslaughter. He was arrested on three charges.
Crash investigators will review all factors that may have led up to the accident and police reports will be made available in fourteen days.
Texas Car Accident Attorneys
According to Texas Law, Intoxication Manslaughter involves an intoxicated driver that causes the death of someone else while they are behind the wheel. Because three people were killed and a child was injured, and the driver, Craddock, is seen to be negligent while behind the wheel, it's important to seek legal assistance who handles cases of negligence and Intoxication Manslaughter.
An attorney can best represent you, negotiate settlements, and deal with insurance claims as you navigate your accident case. If you or a loved one were involved in an accident, immediately contact a legal expert to help you evaluate your options. Call personal injury attorneys Sutliff & Stout at (713) 405-1263 or send us an email to discuss your car accident injury case.
Source: 12 News Now