Bryan, TX (8/30/2020) – Three people are now dead after an airplane crash occurred in Bryan on Sunday.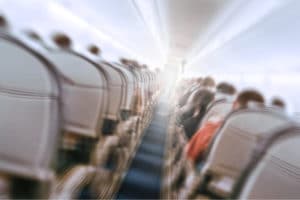 The plane crashed on the south end of the runway at Coulter Airfield around 2 p.m. The FAA says the plane is a single-engine Piper PA24 and it went down shortly before 2:30 p.m.
It remains unknown why the plane crashed. It's also still unclear who currently owns the plane, where the plane was meant to fly, and where the flight originated.
The three victims who died were a father, mother, and a daughter who was a senior at Texas A&M University.
The survivor of the crash was also a member of the family and is also a student at the university.
The FAA and National Transportation Safety Board will investigate and the NTSB will be in charge of the investigation. Police reports will be made available in fourteen days.
If the investigation reveals that something faulty from the plane was occurring at the time of the crash, the manufacturer of the aircraft can be held responsible if you can demonstrate the product was defective. This is known as strict liability and will require a detailed legal analysis to ensure all claims are accounted for appropriately.
At Sutliff & Stout, our experienced and aggressive aviation lawyers in Houston have the knowledge and resources necessary to determine what occurred and hold those responsible for the accident accountable for their actions. In an effort to help you or your loved one in an aviation accident, the personal injury lawyers of Sutliff & Stout are happy to speak with you free of charge to discuss your concerns and situation.
Source: KBTX
Our deepest condolences go out to the families of the victims of this horrible incident. Please click the "Remove Post" link if you would like this post removed. REMOVE POST