Corpus Christi, TX (12/20/2020) – Three people were killed and two children were injured in a fatal crash near Petronila.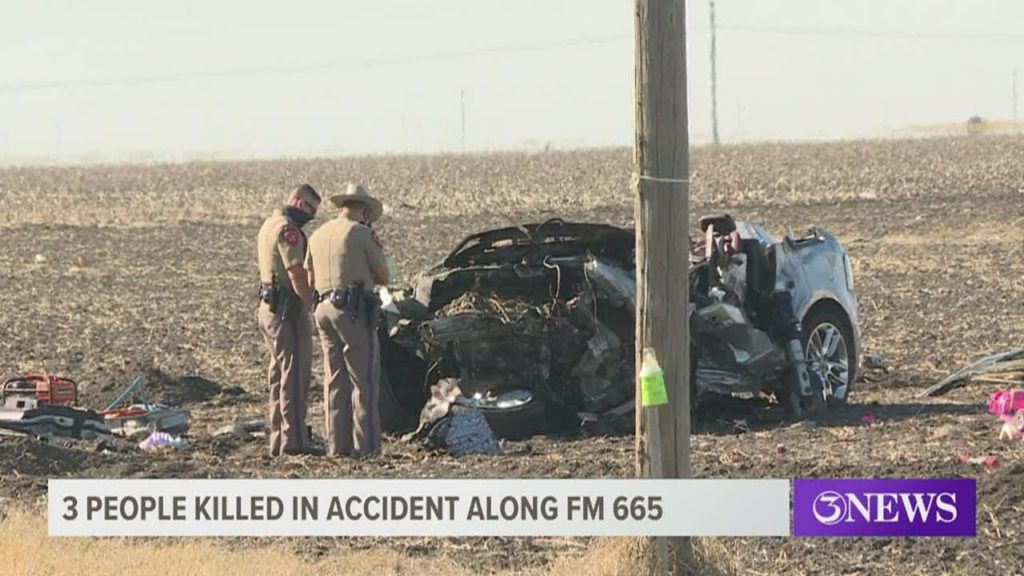 The accident occurred around noon on Sunday at FM 665 near County Road 61. A passenger car was headed east and passing vehicles at an unsafe speed in the westbound lanes when it collided head-on with a Ford SUV headed west. 
Two women, 31-year-old Amber Madrano and 23-year-old Jacqueline Espinosa, were killed at the scene.
The driver of the passenger car was also pronounced dead at the scene.
Two children, a 2-year-old and an 8-year-old, were taken to the hospital for their non-life-threatening injuries.
Crash investigators will review all factors that may have led up to the accident and police reports will be made available in fourteen days.
According to an NTSB report, head-on collisions, also identified as wrong-way collisions, account for only 3 percent of accidents on roadways, but they are more likely to result in fatal and serious injuries than any other types of accidents. The severity of these kinds of collisions is why hiring an attorney is essential; lawyers will be able to effectively determine who is at-fault, along with taking the lead on all matters regarding insurance claims, demand letters, settlements, and other legalities. Call car accident lawyers Sutliff & Stout so you can be fairly represented for your car accident case.
Our deepest condolences go out to the families of the victims of this horrible incident. Please click the "Remove Post" link if you would like this post removed. REMOVE POST