Winters, TX (6/13/2021) – Three people were killed in a fatal head-on collision Sunday night.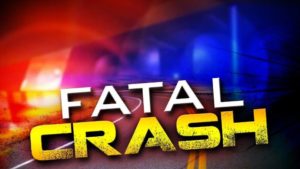 The accident happened near Winters around 10:20 p.m. on State Highway 153 between a Chevrolet Tahoe and a Ford Edge. The Edge caught fire following the collision.
The driver of the Edge, 20-year-old Marisa Ramos, passenger Cissy Ramos, 46, and a 7-year-old girl were pronounced dead at the scene.
Two children from the Edge, ages 9 and 12, were taken to Hendrick Medical Center with critical injuries. 
The driver of the Tahoe, Francisco Galvan-Trevino, 51, of San Antonio, was taken to Hendrick Medical Center with incapacitating injuries.
Crash investigators will review all factors that may have led up to the accident and police reports will be made available in fourteen days.
Wrongful Death Lawyers
As a result of the crash, two woman and a child were fatally killed, with two additional children suffering critical injuries. The surviving family of these victims are entitled to a wrongful death claim from the accident. The family may be compensated for damages such as funeral expenses, medical costs, and emotional loss.
Watching your child experience an injury as a result of another person's negligence is extremely traumatic. No child should ever have to suffer, especially if the accident that caused their injury was avoidable. As a parent, you want the best for your child and will do anything to help them experience the best life possible. That's why when your child is injured, you need the help of a compassionate attorney who will fight for you.
An accident of this nature requires significant legal action. It's important to contact a wrongful death attorney during a heartbreaking loss since they have the resources to help you. If you live in Houston or the surrounding areas and were involved in an accident, the experienced personal injury lawyers at Sutliff & Stout can help you understand how much your wrongful death lawsuit is worth.
To schedule a free and confidential consultation about how much your personal injury claim or wrongful death claim is worth, please call or text our office anytime at 713-405-1263.
Source: San Angelo Live 
Our deepest condolences go out to the families of the victims of this horrible incident. Please click the "Remove Post" link if you would like this post removed. REMOVE POST