Houston, Texas (April 15, 2023) – An early morning car crash resulted in multiple injuries to passengers and a pet dog.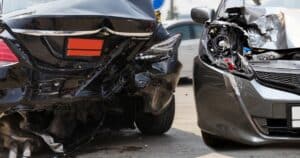 The crash reportedly happened near West Bellfort at West Sam Houston PKWY. 
Officials from the Houston Police Department say that one vehicle was traveling westbound when they t-boned an SUV headed southbound. Police believe that one driver ran a red light, but they're unsure who the at-fault driver is. 
The collision resulted in two people being pulled from one of the vehicles, as it had rolled over. Three were taken to the hospital for a range of injuries. A dog was also pulled from the wreckage and was said to have suffered minor injuries. 
Rollover Accident Lawyers
According to the NHTSA, rollover crashes are more likely to result in fatalities than any other type of crashes, and most fatal rollover crashes are single-vehicle crashes. This type of crash is ultimately due to excessive speeding, alcohol, and other negligent acts the driver may be at-fault for.
In the case above, a rollover crash occurred, and multiple people were injured. If you or a loved one were involved in a rollover car accident, it is important to contact a legal expert to help you evaluate your options. Call Houston auto accident attorneys Sutliff & Stout at (713) 405-1263 to discuss your car accident injury case.
Source: Houston Chronicle