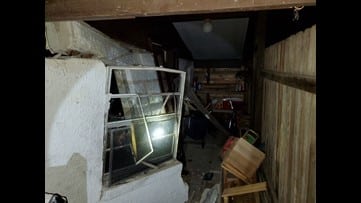 Manor, TX (3/27/2020) – Three people, all in their 40s, are left with critical burns on their body after a possible propane leak explosion in Manor Thursday.
The explosion happened on Austex Acres Lane just after 7 p.m. when the explosion occurred.
Burns covered 40% of the victims' bodies. Two victims were flown to a nearby hospital and one was taken via ambulance. All three remain in critical condition.
Investigators will review all factors that may have led up to the accident and police reports will be made available in fourteen days.
Contact an Explosion Lawyer
According to the American Burn Association, burn victims make up over 700,000 trips to the hospital emergency rooms each year and of those visits over 45,000 of those individuals require hospitalization. Whether the burn injuries are the result of an explosion, electricity, acid or fire, you or your loved one will need experienced legal representation. At Sutliff & Stout, our Houston burn injury lawyers have the experience and resources to help you and your family in this difficult time. If you were injured during a fire, call personal attorneys Sutliff & Stout at (713) 405-1263 or send us an email to discuss your case.
Source: KVUE