Panola County, TX (5/6/2021) – A wreck between three trucks left one fatality in Panola County on Thursday.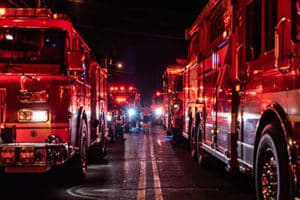 The accident happened on US Highway 79 between two 18-wheelers and a one-ton flatbed work truck.
One person was killed as a result of the wreck.
Crash investigators will review all factors that may have led up to the accident and police reports will be made available in fourteen days.
Texas Truck Accident Attorneys
An investigation into this accident will be essential due to the fact that two 18-wheelers and a flat-bed work truck crashed with each other in Panola County. The driver of the truck that caused the accident, and the trucking company, may be liable for any damages brought forth upon the motorists.
The elements of liability, damages, and the ability to pay are critical in determining the value of a case or claim. Without all three elements, a case has little to no value given the nature of our legal system. If you would like to discuss your injury and accident case with a truck accident lawyer from Sutliff & Stout, Injury & Accident Law Firm feel free to give us a call at (713) 405-1263 or send us an email to discuss your claim.
Source: KSLA