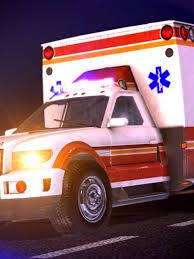 Hereford, TX (4/17/2020) – One person was left dead Wednesday after a three-vehicle wreck in Hereford.
Around 6:50 p.m., a three-vehicle crash occurred at North 25 Mile Avenue when a Cadillac SUV headed south struck a Chevrolet SUV that was turning into Wal-Mart. The Cadillac then struck a Chevrolet pickup that had exited the Wal-Mart and was also headed south.
The driver of the Cadillac was ejected from the vehicle. The driver was pronounced dead at the scene.
The drivers of the other two vehicles, and a passenger in the Chevy pickup, were all taken to the Hereford Regional Medical Center for injuries sustained in the accident.
Crash investigators will review all factors that may have led up to the accident and police reports will be made available in fourteen days.
Texas Car Accident Lawyers
A heartbreak reality occurs every day – people get in car accidents. Injuries occur, deaths happen, and insurance companies are contacted. What we don't always know, however, is how the car accident happened or why it may have happened. Regarding the situation above, the passengers injured may have a right to contact the insurance company in response to the accident.
It's important to seek legal counsel after an accident so as to be protected the best you can. At Sutliff & Stout, our Houston injury lawyers have the experience and resources to help you and your family during this difficult time. If you were injured during a car accident, call personal attorneys Sutliff & Stout at (713) 405-1263 or send us an email to discuss your case.
Source: ABC Amarillo