Premont, TX (1/21/2021) – Two men are dead and another is injured after a three-vehicle crash occurred in Jim Wells County.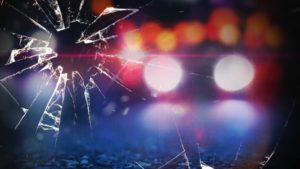 The accident happened on U.S. Highway 281 around 10:08 p.m. when three cars collided with each other. A Ford Transit 350 utility van headed south was struck head-on by a Chevy Silverado pickup truck headed north when the Chevy veered into the southbound lane. The Ford overturned onto its left side.
Both vehicles came to a rest in the left southbound lane and the center median. That's when a Kenworth truck tractor semi-trailer came up in the left lane and sideswiped the Chevy pickup before also hitting the Ford. The Ford skid further down the roadway, causing the driver to be ejected.
The driver of the Chevy, 24-year-old Diego Perez, was pronounced dead at the scene.
The driver of the Ford, 51-year-old Wuence Anzaldua, was also pronounced dead at the scene.
A passenger in the Chevy was taken to Spohn Hospital with serious injuries. He is listed in stable condition.
The Kenworth driver was not injured.
At the time this accident occurred, the roads were slicked with rain. Crash investigators will review all factors that may have led to the accident, and police reports will be made available in fourteen days.
Truck Accident Lawyers, Sutliff & Stout
Pending the results of the investigation, if it is found that the semi-truck was at fault for the deaths of the victims, the family members of the victims may have the right to file a wrongful death claim against the big rig and their company. If it is found that the Chevy was found guilty, family members of the Ford may have the right to file a wrongful death claim against the Chevy. Family members may receive financial compensation for their loss, funeral expenses, lost wages, and emotional distress. Those injured have a right to file a personal injury claim.
If you or a loved one were involved in a car or truck accident, it is important to contact a legal expert to help you evaluate your options. Call (713) 987-7111 or send us an email to discuss your truck accident injury case.
Source: KRISTV
Our deepest condolences go out to the families of the victims of this horrible incident. Please click the "Remove Post" link if you would like this post removed. REMOVE POST